​Sector Competitiveness Plan (SCP)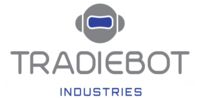 The Advanced Manufacturing Growth Centre Ltd (AMGC) is a not-for-profit organisation, distinct from but supported by the Australian Government. It was created to champion an industry-led approach to transforming Australian manufacturing.
The AMGC has created a 10-year Sector Competitiveness Plan (SCP) with input from companies and industry associations, research organisations and governments to enhance the competitiveness of Australia's manufacturing sector.
The purpose of this Plan is to take a strategic look at manufacturing over the next decade to:
Identify and analyse opportunities to lift the competitiveness of Australian manufacturing
Set out actions for companies, governments and research organisations to realise these opportunities and transform the manufacturing sector
Articulate the role of the AMGC in facilitating this transformation and begin the process of aligning diverse stakeholders around this national challenge.
We invite you to download the AMGC's Sector Competitiveness Plan .
---
Attachments