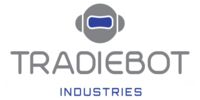 10:16 PM, 8 December 2016
Thales
The AMGC is pleased to announce Thales as its founding member. Chris Jenkins, Thales's CEO, shares his insights into their Australian operations. As a member of the AMGC, Thales will be able to play a pivotal role in influencing the future trajectory of Australian manufacturing and will directly benefit from the Centre's upcoming Sector Competitiveness Plan.

1. Tell us a little about your business – what do you manufacture, and how and when did you get started? Thales is mostly recognised as a global defence systems provider. However, we also specialise in transport, aerospace and security solutions. Globally, we employ over 60,000 people in 56 countries. In Australia, we predominantly focus on creating solutions for the Australian military. We employ 3,200 people locally and have extensive operations nationwide. In addition, our network of Australian SME partners across the country helps to extend our reach and to offer solutions that are unique to both the Australian and global markets.

2. What is unique about your product or service offering? Overall, we aim to work in four core areas of defence: states, cities, critical infrastructure and cyberspace. Our approach is to invest in new innovations, new products, new capabilities in defence, security and infrastructure.
---
Upcoming Events
There are no events planned at the moment.