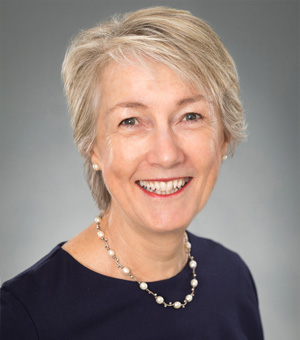 Angela Doyle
State Director, Western Australia
Cert. Disruptive Strategy, MBA, B. Ed., GAICD
Experience
Angela Doyle joined the Advanced Manufacturing Growth Centre in 2018 as State Director, Western Australia. In the previous eight years, Angela worked with over 150 businesses in her role as a Business Adviser with AusIndustry's Entrepreneurs' Programme (formerly Enterprise Connect). Through comprehensive business management analyses, she helped these companies to improve their business performance and to grow. These firms have come from all corners of Western Australia covering the resources, engineering and advanced manufacturing sectors. Previously, Angela spent 17 years in senior management roles including General Manager of Issey Sunshade Systems, CEO of SIDS and Kids WA and leading a team of science and technology educators at Scitech Discovery Centre.
Charmaine Phillips
Territory Director, Northern Territory
AFAIOP, Graduate Diploma of Business Management
Experience
Charmaine joined the Advanced Manufacturing Growth Centre in September 2021 as Director, Northern Territory (NT). Before this, Charmaine was in charge of Business Development and Client Services, Acting Chief Executive Officer and Operations Manager for the Industry Capability (ICN) Network NT, where she worked with thousands of businesses and led strategic activities including capability mapping and gap analysis for the Territory.
Charmaine joined AMGC in a new role, created as part of a 2020 AMGC-NT Government agreement to invest $8.75 million over five years in fast-tracking innovation among manufacturers. The effort continues a long involvement in the Territory's industrial community for Charmaine, whose resume includes co-founding Top End Steel Supplies and over a decade as Director at R J Welding & Fabrication Solutions. Charmaine also holds a range of qualifications across Human Resources, Management and Training disciplines.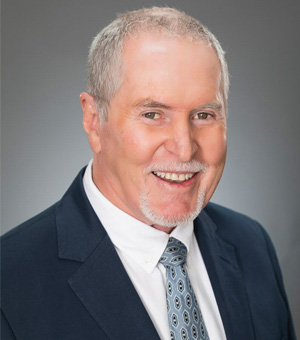 Mark Peters
State Director, Queensland
National Director Projects
CPA, GAICD, Dip. (Corporate Management)
Experience
Mark joined the Advanced Manufacturing Growth Centre in 2017 as State Director, Queensland. Mark's role is to support Queensland manufacturers to transform their business to become more globally competitive. Under Mark's leadership, manufacturers are encouraged to automate their manufacturing processes and enter global supply chains. Previously, Mark worked as a Business Advisor as part of the Entrepreneurs' Programme. He has worked with hundreds of firms covering diverse industries, such as, manufacturing, resources, agriculture, medical and transport. He helped these firms successfully focus on their sales model including distribution channels and new business development. Mark has a commercial background as a CEO with companies in the process control and motion control industries. He is now particularly interested in the advantages of robotics and 3D printing technology for Australian manufacturers.
Michael Grogan
State Director, Victoria, Tasmania
National Director Skills & Training
Experience
Michael commenced as State Director, Victoria, South Australia and Tasmania in May 2016, and is based near Melbourne. Michael joined AMGC having led Sutton Tools for almost two decades as CEO. Under his leadership, Sutton Tools employed 350 workers across three locations in Victoria. In addition, he managed manufacturing facilities and operational outlets in New Zealand, Singapore and Europe. Michael launched successful joint ventures in India and the Netherlands and boosted the company's revenue through extending its sales reach in international markets including the USA and China.
In addition, Michael champions skill development and collaboration across the VET and Tertiary education sectors, and is active in training packages development.
Other directorships and offices
Board member of Defence Materials Technology Centre (DMTC)
Member of two Australian Government Industry Reference Committees (IRCs)
Chair of the William Ruthven School Council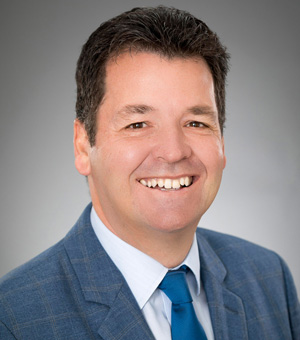 Michael Sharpe
National Director Industry
AdvDipBus, FIML, FRSA
Experience
Michael joined the Advanced Manufacturing Growth Centre in 2017 and is the National Director – Industry. Michael has vast industrial experience including nearly three decades at Sharpe Bros (Australia), one of the nation's leading road companies. From 2004 -2014, he served as Managing Director of the family business. From 2012 – 2016, he was on the board of HunterNet, a successful industry clustering initiative in the Hunter and Central Coast region and served as Chairman for a one-year period. Michael is a former Board Member of the Central Coast Local Health District and was a member of the Board Research Committee which was instrumental in planning for the new Central Coast Medical School and Medical Research Institute at Gosford Hospital. He has served in numerous senior roles leading up to his AMGC Directorship, including Board Member at Lifeline Newcastle, Hunter and Central Coast and Board Member at Masonicare New South Wales & Australian Capital Territory. He supported the establishment of the Canterbury Bankstown Chamber of Commerce as an Advisor to the CEO and is involved in a wide range of community groups.