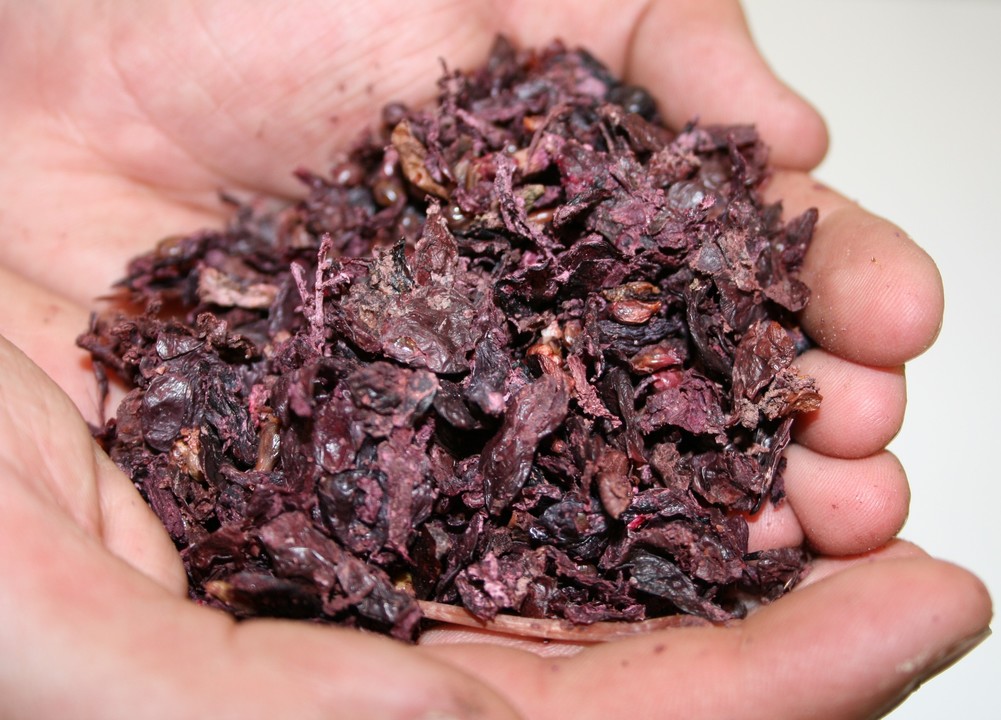 In vino veritas
Christmas decorations are about to go up, and the time of year approaches where there are presents to be fetched and wine to be drunk at numerous festive events.
We can be happy with our wine manufacturers. Exports boom, and our almost 2,500 wineries are worth $40 billion, with close to two million tons of grapes crushed.
There is an issue with making so much wine, though, with 15 to 30 per cent of what's used becoming marc. If you look at the numbers above and say "that's a lot of leftover stems, pulp and seeds" you'd be right.
Bright minds have already turned marc into some reasonably useful things, like mulch, bioenergy and (in small doses) roughage for farm animals. These are all good ideas, but there are more exciting ideas fermenting.
Viridi Innovations is currently taking PhD research from the lab to the winery. Its rapid process unlocks higher value out of marc, for example, tartaric acid and grape sugar. Tartaric acid controls the acidity in wine and represents a major input cost. Therefore, using Viridi, winemakers are to return this value naturally back into the business from the grapes they already process.
This manufacturing story gets an even higher reading on the Oechsle scale. Viridi unlocks polyphenols from what would be discarded. These antioxidants are attached to all sorts of claimed health benefits, and the global market for them is growing at 8 per cent CAGR (Compound Annual Growth Rate) to be worth $US 1.1 billion by 2022. All told, Viridi has modelled $600 in value sitting there in one tonne of wine waste.
The Advanced Manufacturing Growth Centre helps realise this great Australian innovation journey to market. We are backing a collaborative project to move it from Technology Readiness Level 4 to 6. The AMGC project links this promising processing business with Swinburne University and with Australia's biggest winemaker, Accolade Wines, plus Geelong-based tech enabler, Austeng.
What could be better than cutting down on landfill, reducing the input costs for our winemakers, increasing their competitiveness through advanced processes, and opening up a new export revenue stream in the booming nutraceuticals market?
For winemakers, and for those who care about Australian innovations, this would be like Christmas and New Year arriving all at once.