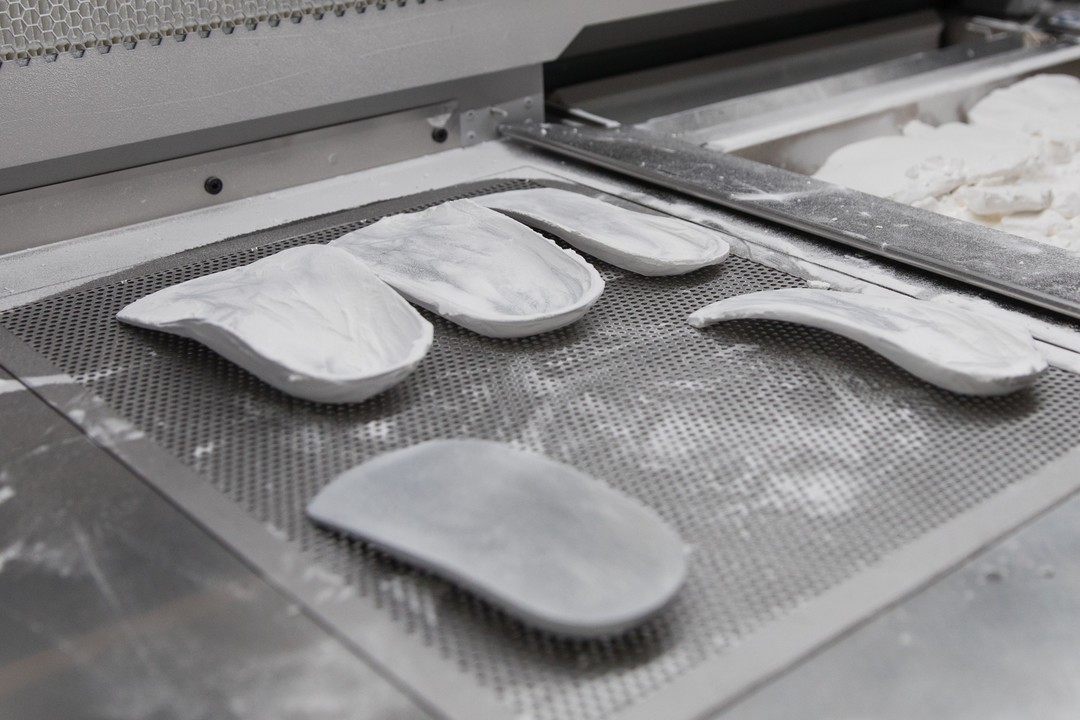 Manufacturer putting its best foot forward
iOrthotics is a maker of shoe inserts which help secure proper positioning for foot, ankle, and knee bones. They ensure balance and flexibility, while improving ankle motion range. iOrthotics serves dozens of Australian clinics, and their output for the domestic market alone has roughly tripled to over 40,000 pieces in the last year-and-a-half.
Coupled with this, they are the leader in their industry for 3D printing solutions which has allowed the iOrthotics folks to cut out 99 per cent of waste compared to traditional extractive methods of manufacture.
Through digitalising of the entire operations, including entry system for clients, tracking jobs via barcoding, and optimising orthotic design for manufacture, iOrthotics was almost ready to scale globally. But the use of the notoriously slow Fusion Depositing Modelling (FDM) printers, in which melted plastics are built layer-by-layer, held them back despite their stack of printers growing to 30 units.
To keep up with demand without further lengthening their printer alley, iOrthotics became the first Australian company to launch HP's new Multi Jet Fusion machine, able to create even stronger parts out of recyclable PA12 nylon at up to ten times the speed of FDM.
AMGC has supported this fine collaboration between iOrthotics, HP, local machine supplier evok3d, and the University of Queensland. Through teamwork, iOrthotics has demonstrated the technical and commercial superiority of orthotics made on this machine and is now the envy of the industry.
With their 24-hour service delivery to New York, iOrthotics got a foot in the North American market with two clinics being eager to adopt world-leading Australian products – no fake news here!
Technology and automation have increased staff levels, not the opposite as often presumed in conjunction with automation. iOrthotics is a manufacturing antidote to this flat-footedness.