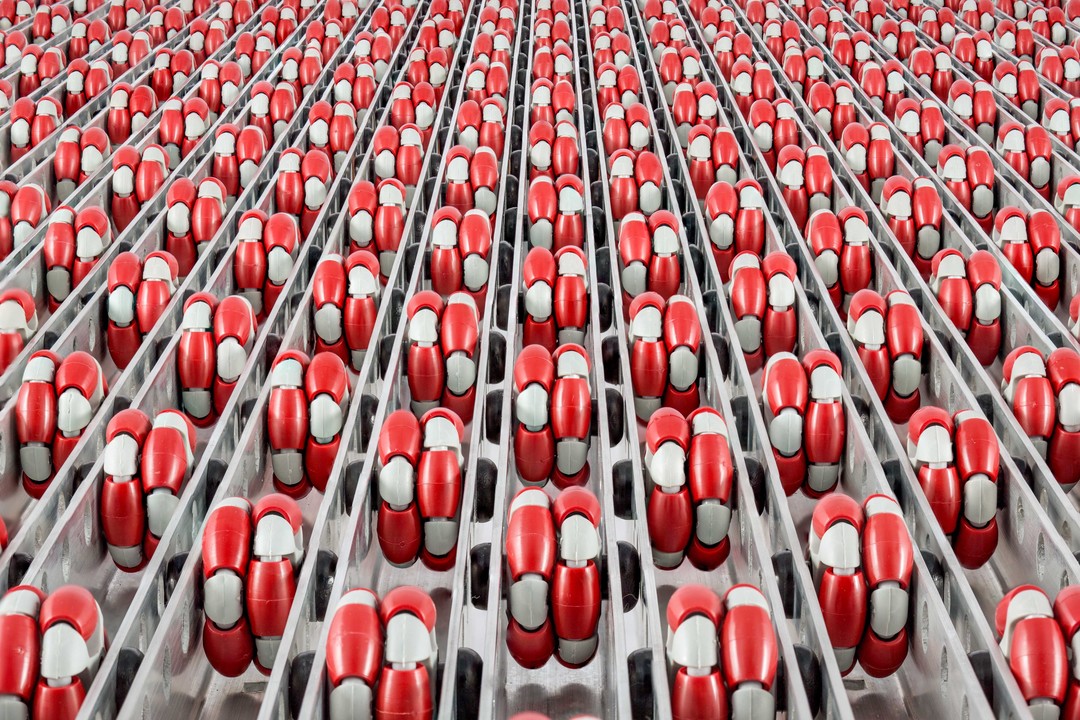 Reinventing the wheel
Rotacaster is putting a new spin on the wheel. The company is having a go at one of the oldest inventions we can think of – but rather than the common version, Rotacaster is delivering multi-directional wheels which are made of specialised engineering plastics and without requiring a single pin. These wheels provide a compelling alternative to swivel casters: those famously un-manoeuvrable things found on shopping trolleys.
Instead of being unpredictable, Rotacaster's "Omni-Wheels" offer fluid, 360-degree directional control and predictability. Robot builders love them: Omni-Wheels enable a 
robot to shift in any direction
 or combinations of movement similar to a human across a horizonal surface. The opportunities for factory robots in human-machine applications are vast.
Via Omni-Wheels, Rotacaster is getting traction as a logistics solutions provider in the conveyor market, estimated to be worth $US 8.9 billion in 2021.
When it comes to logistics and conveyors, think big. Think of a popular Scandinavian flat-pack furniture firm or one from the US that provides the A to Z of e-commerce deliveries. These enterprises are among those interested in how item movement and dispatch can be improved via multidirectional wheels. The need for traditional conveyors with their large, arched corners, would disappear, saving companies massive amounts of floorspace. Have a look how it works.
Rotacaster is exploiting its wheels' unique properties to deliver modular, Industry 4.0-ready, smart conveyor tables. The servo-driven tables and their digital control system will enable a plug-and-play solution, ready to integrate into production software systems to give a client better visibility and mastery over their production line and logistic chain.
The effort is driven by collaboration between Rotacaster, Optim Controls, industrial design specialists D+I, University of Technology Sydney, Germany's Celluveyor, and a well-known US energy storage company who also does some car and space applications on the side. Because one of the things our reinvented Australian wheels do exceptionally well is to manoeuvre mega heavy objects, such as big lithium-ion batteries.
The Advanced Manufacturing Growth Centre is supporting this project to accelerate these smart tables from Technology Readiness Level (TRL) 3 to TRL 8. Within a year or two of completion it will create five to 10 high-skilled jobs at Rotacaster and open up vast opportunities serving global companies who want their orders moved faster and better.
I choose to think of it as an example of how our manufacturing SMEs can roll with the times, forging global collaboration, adopting digital technologies, and solving niche problems for the world's biggest companies through Aussie ingenuity.