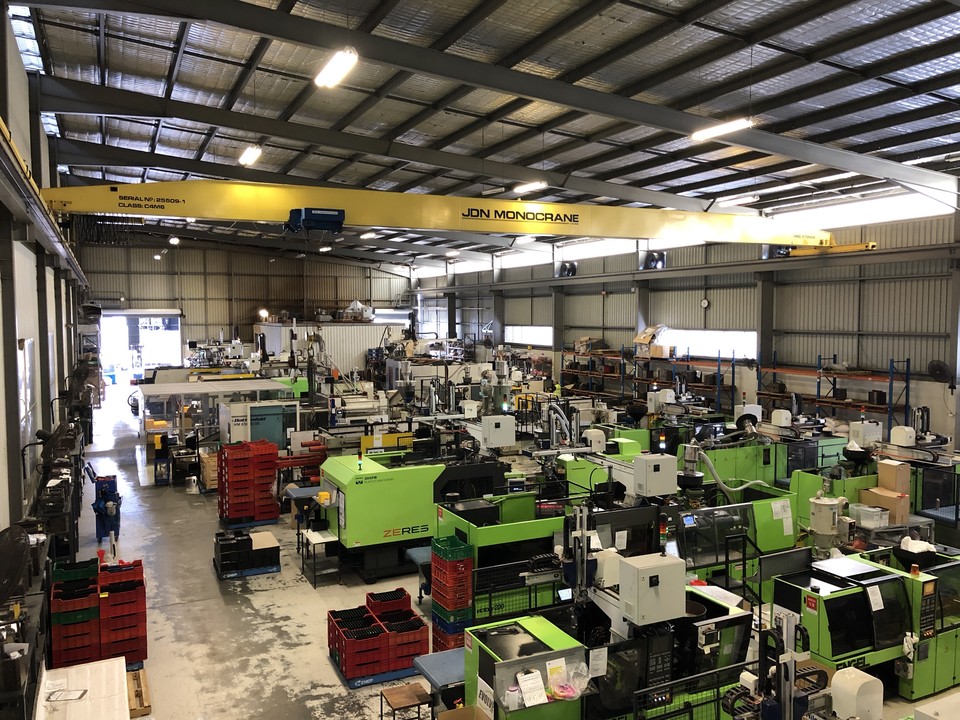 The door swings both ways: Returning Australian manufacturing from overseas
At the Advanced Manufacturing Growth Centre, we like to make the case for adopting advanced characteristics. These characteristics lift the competitiveness of manufacturers and can bring jobs back to Australia.
Offshoring has been controversial for years, whether we are talking about call centres, clothing manufacturers or other businesses. Reshoring works the other way around and is highly promising. While some Australian manufacturers have shifted production to China and elsewhere, the door can swing the other way. AMGC member and project participant Evolve in Crestmead, Queensland sets an example for how it is being done.
Evolve owner Ty Hermans started in 2005 with PolySlab, a lightweight base for stabilising heavy machinery. Evolve has had numerous product successes since, including as co-designer and producer of the Flow Hive, a runaway success and a must-have for hobbyist beekeepers. Ty is a serial offender when it comes to seeing and seizing manufacturing opportunities. His ideas flow like honey, which leads him to even offload work to fellow Australian manufacturers, filling their orderbooks too.
Ty is enthusiastic about the potential of reshoring, which he calls a 'silver bullet for jobs growth' in Australia. He has ambitions to reshore $400 million worth of production over the next decade and believes this could create 400 jobs over that time.
AMGC is supporting a project by Evolve's Marco Engineering division to reshore a client's injection moulded drinking bottles for toddlers. Once complete, production will step up from 500,000 units to 1.2 million a month in 2019.
It's estimated the project will create an estimated 44 new jobs and will see bulk-produced plastic products made here more competitively than in China. You read that correctly: injection moulded plastic products, manufactured under contract, produced in large volumes, and done so more competitively in Australia than in China.
Those who produce onshore can also tell you that raw labour costs are one thing, but they are not the full bottle. Offshoring has its own issues of around transparency and responsiveness across the supply chain, IP protection, travel time and costs to check up on the contract manufacturer, currency fluctuations, minimum order quantities, quality control, and so forth. Ty knows this, and I invite others to think about the bigger picture, including advanced knowledge and advanced processes, when it comes to manufacturing.
As Marco Engineering shows us, we can be globally competitive in more ways than we perhaps thought. The 1.2 million plastic bottles produced per month will now be exported from Australia to 22 countries.
To bring it home, Australian manufacturers can, with the right approach, compete with those in any other country. We look forward to sharing more on our reshoring initiatives very soon.