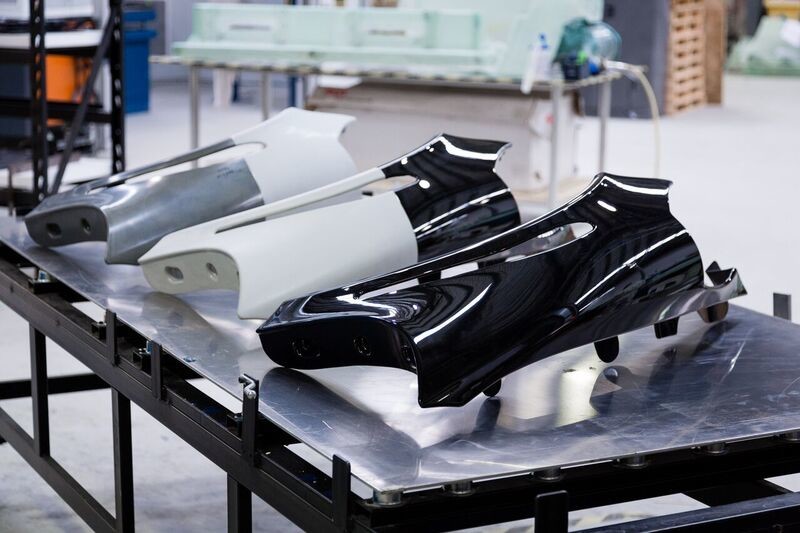 What? Automotive?
Cast your mind back to the beginning of last year. If I was to tell you then that there were exciting opportunities to create jobs and wealth, in Australia,and from automotive manufacturing, of all things, some might have said I was inhaling too much diluter from a car assembly line's spray painting station.
That was my opinion then, and it remains so. The first collaborative project AMGC supported was for a group of manufacturers led by Quickstep Automotive. They saw an opportunity to sell automotive carbon composite parts – to the inventor of automobiles of all people, which seems like bringing owls to Athens.
The idea was to take out-of-autoclave curing methods generally used for aerospace, combine these with innovations in tooling, automation and materials science, and have something so indisputably magnificent that an indisputably magnificent German car maker would be interested.
Quickstep's team had to be able to put out a high-quality part, with a surface so superior a car maker could paint on it. The solution had to be flexible enough for reasonably short runs, be less fiddly than handmade methods for creating complex carbon fibre parts in small volumes, and operate with short cycle times.
The project is a smashing success. The customer loves it, and other European car makers are interested. Quickstep expects to create $25 million in economic output and around 30 jobs from this project alone. Their new offering is competitive based on technical leadership, and ready to be taken to markets outside Australia.
The automotive market for composites is growing at 7.9 to 8.5 per cent, according to one estimate, and will grow to over $7 billion by 2023. People want lighter cars, and carbon fibre is one way to achieve this. Complex, non-structural parts, such as fenders, are a great opportunity for Australia to cut a slice from this expanding global cake.
It is an uncomfortable truth that assembling cars for a domestic market of 24 million people no longer made sense. Targeting the world's automotive value chains certainly does.
We have many other exciting collaborative projects cooking. Stay tuned.