AI Robotic welding technology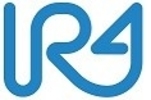 Project description and overview:
This project seeks to develop a demonstration cell in conjunction with its project partners, that showcases how IR4's artificial intelligence technology can be used to develop flexible automation solutions applicable across various industries.
Rheinmetall have engaged with IR4 in the development of the demonstration cell at SSS Manufacturing's premises, to validate that the AI automation technologies developed by IR4 has the ability to automate specific production processes for the Land 400 build program. The first 25 combat vehicles will be built in Germany, and after successful commissioning of the demonstration cell proposed in this project application, it is envisaged that in early 2019 Rheinmetall would look to engage with IR4 for the implementation of the derived solution into their manufacturing facility in the MILVEHCOE in Queensland and with the success of this implementation, Unterluess, Germany. This turn-key solution will include a gantry system with one welding robot and one pick and place robot utilising IR4 software.
SSS Manufacturing currently operates this technology under license from IR4 to fabricate robotically welded structural steel. The automation solution uses the systems artificial intelligence to calculate in real time, the most efficient way to process the sections presented for fabrication. As a result, SSS Manufacturing has realised a greater than 70% reduction in the labour content required to fabricate steel sections due to the
virtual elimination of rework,
robotic handling and welding of all sections,
reduction of front end ERP administration requirements including preparation of Bill of Materials and workshop drawings, and
capacity to automatically provide validated data, post processing.
This translates to customer benefits that include improvements in cost, traceability, quality consistency, scheduling and ease of implementation of design changes.
A successful demonstration of the IR4 technology to the specific production process automation solutions sought by Rheinmetall is expected to achieve:
Fully validated product / process
Fully automated product and environmental variability management
Improved quality
Enterprise wide efficiency gains – more than 50% efficiency gains for the processes to be considered
Process flexibility to automatically accommodate different product variants
Infinite variants within hardware constraints which allows them to change drawings as much as required
Contributions:
Government Funds: $333,744 | Industry: $333,744 | In-Kind: $210,000