Robotic vehicle panel repair system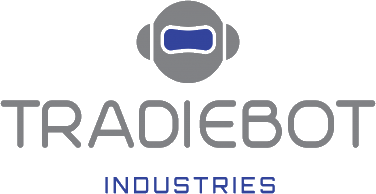 Project description and overview:
This project seeks to deliver the world's first automated vehicle panel repair system that is ready for commercialisation, potentially revolutionising the automotive repair industry. Tradiebot and the project participants will collaborate to integrate data from various devices into a unique Internet of Things (IoT) solution for vehicle panel repair.
Tradiebot's technology addresses a current skills gap in the vehicle collision repair industry. Australia is currently short of 6,000 panel beaters and painters. This project seeks to achieve a shift from manual production jobs, towards a more customised, smart and competitive manufacturing model, backed by higher skilled workers.
The two core activities involved are:
Digitalising the process of repairing damaged vehicle panels by developing virtual models of vehicle panels
Developing a robot control system that can conduct these physical repairs, including sanding, painting and polishing
Establishing a digital catalogue will enable Tradiebot to become a certified supplier of computer-aided drawing (CAD) files for vehicle panels. The CAD files used in conjunction with Tradiebot technologies will improve the ability to assess panels that are to be repaired, and to identify counterfeits. Tradiebot will source CAD files either in-house or through an original equipment manufacturing (OEM) partner.
A successful project outcome is likely to inspire similar solutions in areas beyond vehicle repair, such as commercial cleaning, painting and washing. Participating companies will also enhance their skills base by gaining first-hand experience in developing cyber-physical systems.
Contributions:
Government Funds: $197,875 | Industry: $197,875 | In-Kind: $493,890