Thermal arc spray for fastening industry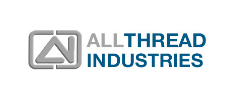 Project description and overview:
Allthread Industries supply structural specialty fasteners. Allthread Industries is planning to develop an automated thermal arc spray line, which will provide a corrosion resistant coating superior to Hot Dipped Galvanising for a cheaper cost and with a significantly lower energy and environmental impact.
Thermal arc spray has been used widely in the construction industry on items too large to galvanise, however the application of the technology has never been applied to fasteners in the past – and certainly never been automated.
In this project Allthread Industries will develop an automated thermal arc spray line designed for the fastener industry. This automated line would bring capabilities and it addresses issues with energy consumption, sovereign capability, environmental impact, and quality.
Thermal arc spray provides a higher quality finish compared with hot dip galvanising and has no impact on the structural integrity of the already heat-treated material. By comparison, hot dip galvanising can cause hydrogen embrittlement which can be catastrophic to structural fasteners.
By bringing the process in-house, Allthread Industries not only provide a superior foundation bolt but also reduce its overall cost of manufacture to better compete with overseas suppliers. Thermal arc spray would be transformational to the structural fastening industry as all manufacturers across all disciplines look to transition to a cleaner future.

EXPECTED IMPACT
Increased collaboration with other manufacturers
Increased spending on R&D
Larger patent portfolio
Increased number of staff with science, technology, engineering, and maths (STEM) skills
Better qualified employees
Increased levels of automation
Smarter inventory management
Better energy efficiency
Greater capital intensity
Newer equipment
More extensive backward links

EXPECTED GROWTH
Alltread Industries forecast $17.49M in revenue over 5 years

EXPECTED JOBS
This project is projected to upskill and create an additional 14 jobs during the project and one year after project completion
Contributions:
Government Funds: $367,860 | Industry: $367,860 | In-Kind: $8,125,000