Way 2. Focus on leadership
Good leadership is needed to ensure changes stick and it underpins all the ways towards advanced manufacturing outlined in the 10 Ways to Succeed. Leadership is needed whether you are the business owner, CEO, or a manager within a larger organisation. Join us for a conversation on the practical steps you can take to become a more effective leader.
Panelists:
---
Priscilla
Rogers, Co-founder, DOFTEK
As an engineer and entrepreneur, Priscilla has spent her career in technology innovation, both in corporate and start-up settings. She has co-founded and supported multiple pre-revenue companies through to commercial outcomes across the healthcare and automotive sectors. Specialising in the research, development and translation of innovative technologies to market, she is an advisor and board member, and an Adjunct Professor at La Trobe University. Keeping true to her mechanical engineering roots, today, she is a co-founder of DOFTEK, which is commercialising a novel electronic suspension system to improve safety and performance in vehicles.
---
Garry Beard, Chairman and Managing Director, A.H. Beard
Garry has been involved in the business for over 40 years. Over this time, Garry has seen this family owned business grow from a $3 million turnover employing 32 people in one factory at Sans Souci, New South Wales, Australia to now a $140 million turnover, employing over 430 people across 7 factories in Australia and New Zealand and producing up to 10,000 mattresses each week. Also now exporting to China, Sth Korea, Thailand & Papua New Guinea. Five generations of the A.H. Beard family have been committed to continuous innovation to ensure they remain leaders in their field.
---
Darren Naumann, Industry Facilitator, AMGC
Darren joined the Advanced Manufacturing Growth Centre as Industry Facilitator in May 2020. He works closely with industry to secure Australian PPE supply chains and local manufacturing capability. Darren served for over 30 years as an engineer in the Australian Army. His roles included a range of leadership, military engineering and infrastructure management appointments including command of the Army's 19th Chief Engineer Works, and exchange postings with the RAAF, the US Army Corps of Engineers, and the UK Ministry of Defence.  In his last appointment with Defence he managed the national Defence capital infrastructure program. Following retirement from Defence, Darren led the recovery program after the 2015 NSW Hunter Valley and Central Coast floods. He currently provides strategic infrastructure, governance, emergency management, procurement, and Defence advisory services to public and private sector clients.
---
Micha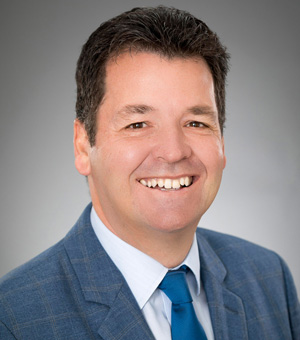 el Sharpe, National Director Industry, AMGC
Michael joined the Advanced Manufacturing Growth Centre in 2017 and is the National Director – Industry. Michael has vast industrial experience including nearly three decades at Sharpe Bros (Australia), one of the nation's leading road companies. From 2004 -2014, he served as Managing Director of the family business. From 2012 – 2016, he was on the board of HunterNet, a successful industry clustering initiative in the Hunter and Central Coast region and served as Chairman for a one-year period.
---