Way 6. Adopt technology - 28 October 2020
New technologies can deliver significant productivity gains and make companies more responsive to customers and competitive changes. Many manufacturers are being held back by lack of information and a sense they need to make 'all-or-nothing' changes. Hear how getting expert advice, making a plan, learning from others, and starting small can help you to implement the right technology for your needs.
Panelists:
---
Nicole Davidson,  Marketing Manager, Davidson Engineering
Nicole has 25 years of experience running a small steel fabrication business and a farm with her husband in rural Victoria.  After the invention of Davo's Fencing Clip in 2017, Nicole took on the marketing role with no experience. Looking to social media, Nicole has taken Davo's Fencing Clip from concept to sales of $250,000 in just 2 years. Now, taking international orders, Davidson's are investing in state of the art wire bending technology, and have tapped into alternative internet technology to solve communication problems in a rural setting, while still keeping her customer interactions personal and tailored.
---
Jo Hugman, Industry 4.0 Team Leader, REDARC
Jo Hugman is a Process Engineer and MBA graduate with 20 years experience in Advanced Manufacturing.  Jo has worked in Aluminium Smelting, Photovoltaic Solar Cell Manufacturing, Oil and Gas Production and Electronics manufacturing.  Jo is also an Industry Leaders Fund scholar.  She is currently working as Industry 4.0 Team Leader at REDARC electronics where she is accountable for implementing the Industry 4.0 strategy for the Supply Chain and Production areas of the Company.
---
Alfredo Martinez-Coll, Director, Business Relationships (Biomedical), University of Technology Sydney
Alfredo has joined UTS as a Director, Business Relationships (Biomedical Engineering) and is focused on increasing the level of industry engagement / investment into FEIT around Biomedical capabilities. He is a Graduate of the Australian Institute of Company Directors, a Registered Technology Transfer Professional and a member of the National Advisory Group of AusMedTech (Medical Devices Group of AusBiotech). Alfredo is passionate about engaging with researchers, investors, and industry in the life sciences / medtech sector assisting with the translation of research discoveries into social impact; with particular expertise around Australian Government industry-focused granting schemes.
---
Michael Haddy, State Director South Australia, National Director Defence and Space, AMGC
Michael commenced as Director – South Australia in April 2018, and is based in Adelaide. Michael has a three-decade-long background in business, commercialisation and software engineering. He founded Innovation Science in 1999, a company that has developed and deployed combat system simulation and specialist systems, and provided engineering expertise in Australia, the UK and Canada. He has served different senior roles at Rapid Prototyping Development and Evaluation Program, an initiative that delivers guidance and prototype solutions for Defence projects, between 2010 and 2017.
---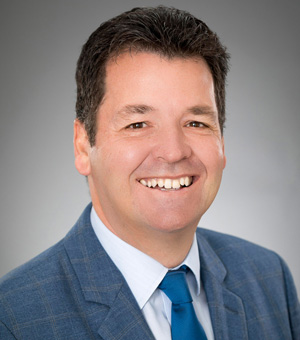 Michael Sharpe, National Director Industry, AMGC
Michael joined the Advanced Manufacturing Growth Centre in 2017 and is the National Director – Industry. Michael has vast industrial experience including nearly three decades at Sharpe Bros (Australia), one of the nation's leading road companies. From 2004 -2014, he served as Managing Director of the family business. From 2012 – 2016, he was on the board of HunterNet, a successful industry clustering initiative in the Hunter and Central Coast region and served as Chairman for a one-year period.
---