Women in Manufacturing - Darwin
8 March 2023
The Oche Suite at the North Australian Development Office (NADO), 76 The Esplanade, Darwin NT 0800
Middle Arm Sustainable Development Precinct Lunch and Learn
23 November 2022
The Territory Conference Room, Development House, 76 The Esplanade, Darwin City NT 0800
Growing Manufacturing in the Territory
20 October 2022
Arafura Meeting Room, Level one - Development House, 76 The Esplanade, Darwin NT 0800
PacRim Stainless 2022
20 - 21 July 2022
Hotel X Brisbane - 458 Brunswick St, Fortitude Valley QLD 4006
Trends in Additive Manufacturing for Manufacturers - Joondalup
5 July 2022
Building 27, Edith Cowan University, 270 Joondalup Dr, Joondalup WA 6027
Meet the Territory 2022 – Darwin
14 - 15 September 2022
The Atrium on The Avenue - 12 Salonika St, Parap NT 0820
Central Coast Industry Festival
22 August - 3 September 2022
Mingara Recreation Club - 12-14 Mingara Dr, Tumbi Umbi NSW 2261
The Path to Advanced Manufacturing - Murray Bridge
6 May 2022
Bridgeport Hotel, Charles Sturt room - 2 Bridge St, Murray Bridge SA 5253


2023
Register your interest – AMGC Manufacturing Councils
AMGC is excited to kick off Manufacturing Councils meetings.
About Manufacturing Councils
AMGC has launched its first Councils meeting in Sydney, with meetings scheduled for November and December 2022.
Manufacturing Councils are here to stay and to grow across the country. They are regional-based, monthly half-day meetings across Australia that aim to bring together like-minded and unwaveringly ambitious manufacturers who wish to leverage best-of-breed knowledge, skills, and insights – while shaping and realising the opportunities manufacturing has to offer.
These Councils will be an exclusive one-stop shop for Australia's manufacturing leaders – for the ones who are getting it, matter most, and whose voices will be heard loud and clear.
AMGC has teamed up with Australia's leading peer advisory and mentoring organisation to ensure you personally, and your company, receive ongoing value for your investment. That is, joint leadership advancement paired with manufacturing-specific insights and progression.
We know the value Manufacturing Councils will bring to your business and to the manufacturing ecosystem, overall. We have seen plentiful evidence of this over the past seven years as we have brought together hundreds of leaders to our events where problems were resolved, deals done, disruptive positions formulated and often implemented.
Please register your interest below so we can see where to set up our next Councils meetings!
More Information
9 - 12 May 2023
Register your interest – NT delegation AMW Melbourne 2023
AMGC is pleased to open its Expression of Interest for an Northern Territory (NT) delegation to Australian Manufacturing Week (AMW) Melbourne 2023
About this Event
AMGC is gathering interest for an NT delegation to AMW Melbourne 2023.
AMW is an industry exhibition encompassing all aspects of manufacturing in Australia and is hosted by The Australian Manufacturing Technology Institute Limited (AMTIL). AMW will take place at the Melbourne Convention and Exhibition Centre (MCEC) in Melbourne, Australia from 9 to 12 May 2023.
AMW is more than just an exhibition. It will instead act as the centrepiece of a week-long celebration of manufacturing in Australia today.
Charmaine Phillips, NT Director AMGC will be hosting the NT delegation. The NT delegation will include:
A group of likeminded NT manufacturers
Exclusive access to AMGC member networking event during AMW, connecting with national members
Manufacturing site visits tour (pending interest)
Please register your interest below.
Cost: Entry to AMW is free, travel cost (hotel, accommodation and meals) will be paid at your expense
More Information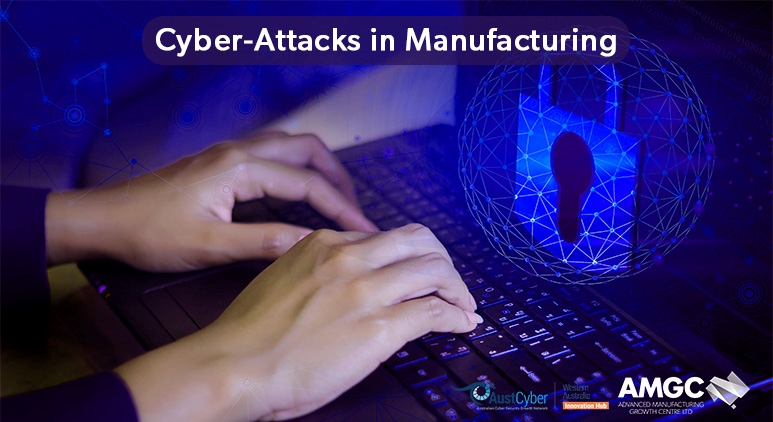 About this Webinar AMGC in conjunction with AustCyber, are proud to present the online webinar on Cyber-attacks in Manufacturing. Learn how to protect your business – no matter your size, all manufacturing companies need high levels of cybersecurity to protect them...