Cyber-attacks in Manufacturing
AMGC in conjunction with AustCyber, are proud to present the online webinar on Cyber-attacks in Manufacturing
About this Event
According to the 2021 Global Threat Intelligence Report, the manufacturing industry experienced an increase of 300% in cyberattacks over the previous year and in 2020 manufacturing was the second most targeted industry by cyber attackers.
As cybercrime against manufacturing reaches new levels with no signs of slowing, cybersecurity for your manufacturing business is essential, and it should be actioned sooner rather than later. 
In this online webinar, you will learn about how to protect your business – no matter your size, all manufacturing companies need high levels of cybersecurity to protect them against these attacks and this webinar will help you to learn ways that you can guard your company against increased cyber-threats. 
In addition, the growth in cyber-attacks has led to the Australian government amending its Security of Critical Infrastructure Act 2018 which may affect your business in terms of your reporting responsibilities.
Learning about the top cyber threats for manufacturing companies is the first step towards building a cybersecurity solution to protect your business. 
Panelists
Angela Pak, National Lead, Cyber Security Operational Technology, KPMG Australia
Angela is the National Lead for Cyber Security in Operational Technology as well as the Technology Practice Lead for Western Australia. For more than 18 years, Angela has delivered technology and cyber security services to clients in the public and private sectors. Drawing upon her extensive networks throughout Australia and across ASPAC, Angela helps her clients to navigate the complex technology and cyber risks associated with greater connectivity, increasing demands for data, and the implementation of innovative IoT devices.
---
Michael Counsel, Chief Technology Officer, Sapien Cyber
Michael is both a technologist and a business leader. He has worked for startups and large corporations alike, including senior executive roles at Oracle and most recently Symantec where he ran the consulting and cyber security services businesses for EMEA, Asia Pacific and Japan. Michael is comfortable across the entire stack from applications domains such as CRM, HCM, ERP and Manufacturing through to the data management, infrastructure and networking layers. Through all his recent engagements the consideration of options and transition to cloud has been a key element, the multiple aspects of cyber security as well as the software engineering needed to build new capabilities.
---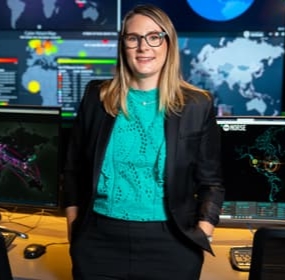 Cecily Rawlinson, Director, WA AusCyber Innovation Hub
Cecily is a human-centred design practitioner and is passionate about using design thinking to unlock the creative potential of stakeholders and unlikely innovators. She led the CIVICUS team that facilitated the co-design and establishment of 7 regional innovation hubs around the world, launching the Innovation for Change network in 2015. Working with Innovation for Change allowed Cecily to hone her innovation skills and to witness first-hand the global demand for cyber security awareness and training. She was appointed as Director of the Hub in July 2021.
---
Dr Ahmed Ibrahim, Cyber Security Researcher and Course Coordinator for Bachelor of Science (Cyber Security), Edith Cowan University  
Ahmed's research is focused on tackling cyber security challenges in areas related to Critical Infrastructure and Internet of Things (IoT), cyber security risk in organisations, and combating radicalisation in the cyber domain. Some of his notable industry engagements include vulnerability assessments, security architecture reviews, security audits, website security assessments, desktop reviews, and risk assessments for the federal/state/local government and critical infrastructure providers.  His research track record includes several book chapters, peer-reviewed journal articles and conference proceedings, and multiple presentations/talks at reputed national and international venues.  
---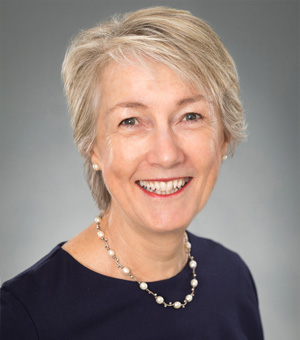 Angela Doyle, State Director Western Australia, AMGC
Angela joined the Advanced Manufacturing Growth Centre in 2018 as State Director, Western Australia. In the previous eight years, Angela worked with over 150 businesses in her role as a Business Adviser with AusIndustry's Entrepreneurs' Programme. Through comprehensive business management analyses, she helped these companies to improve their business performance and to grow. Previously, Angela spent 17 years in senior management roles including General Manager of Issey Sunshade Systems, CEO of SIDS and Kids WA and leading a team of science and technology educators at Scitech Discovery Centre.
---
Time:12:00 pm – 1:30 pm (AWST)