3D printing for customised clothing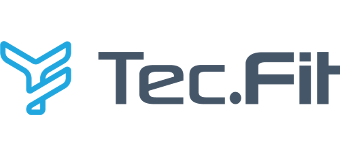 Project description and overview:
Tec.Fit's goal is to disrupt the global clothing industry by enabling retail customers to easily purchase customised garments online without the need to visit a retailer or tailor. To achieve this, Tec.Fit has developed a smartphone human-body scanning app that converts 2D smart-phone photos into accurate 3D digital layouts of the customers body and their measurements.
Tec.Fit has also recently completed a 12-month proof-of-concept on a 2nd generation prototype 3D printer. The printer uses the 3D digital layouts of the customers body to produce a life-sized physical mannequin for producing customised clothing.   The physical mannequin provides an accurate representation of an individual customer, which is used by the clothing manufacturer to produce tailored garments such as suits, wedding dresses, wetsuits, uniforms, etc.
In collaboration with Bosch and UTS, Tec.Fit is now ready to test a 3rd generation printer and undertake field trials with eight clothing manufacturers. The body scanning technology and 3D printed mannequins will be trialled in an operational environment to produce garments for customers. 
The Tec.Fit suite of technologies will benefit the global apparel industry directly in the following ways:
Reduces the return rate of online clothing purchases by 95%. The value and resale value of these return goods deteriorates by up to 50% in the weeks post return.
Reduces fabric wastage ending in landfill – many retailers end up throwing away over 25 percent of their returns.
Lowers CO2 emissions across the entire supply chain; raw fabric production, garment manufacturing, warehousing, freight and returns logistics.
Reduces working capital invested in stock
Lessens warehouse demand and administration
Reduces the amount of raw materials used in textile production
The combination of remote measurement, digital modelling and 3D printing technologies eliminates the need for customers to visit a retailer or tailor, thus enabling Australian clothing manufacturers to sell their product globally with a perfect fit. Australia has many talented designers whose products are in demand, and Tec.Fit's technology will enable retailers and clothing manufacturers to provide valuable new services through a unique global platform. 

EXPECTED IMPACT
Increased spending on R&D
Increased collaboration with other manufacturers
Increased collaboration with research institutions
Higher information and communication technology (ICT)
Increased levels of automation
Greater share of services in total revenue

EXPECTED GROWTH
Tec.Fit estimated revenue for the 3 years to 2023:
FY2021 $2.1 million – $5.2 million
FY2022 $10 million – $24.3 million
FY2023 $53 million – $139 million

EXPECTED JOBS
Tec.Fit estimates that this project will generate an increase of more than 15+ skilled jobs within 1-2 years of it being completed
Contributions:
Government Funds: $250,000 | Industry: $660,000 | In-Kind: $133,000