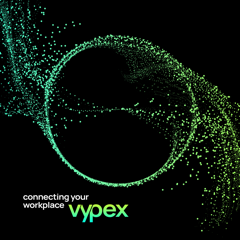 Project description and overview:
Vypex will design and manufacture of a gateway node which will incorporate the AoA technology. The AoA Node will track food and beverage products as well as people and equipment in real-time, in 3D space. The system will be used to increase the efficiency and safety of the supply chain by giving a level of visibility over product, equipment, and people which has not been achieved before.
The gateway is a hardware device, similar in appearance to a modem, which is mounted on the wall or roof of the warehouse. Each person, piece of equipment or pallet will have a small, lightweight, low-cost Bluetooth tracker or tag attached to it. The gateway can track the location of each tag in real-time, and in 3D space.
The Vypex technology will be able to map an entire warehouse and create virtual geofences within the facility. In this way the facility can be segregated logically, and customers can track that the produce is being stored in the correct area and how long it has been there. By integrating with the customer's warehouse management system, the technology will know exactly what produce is on each pallet and the regulations about how that specific produce must be handled.
The gateway node will communicate with devices which will allow accurate, cost effective tracking and positioning. By creating a fully connected environment where product, people and equipment can be tracked in real-time it will be possible to reduce food wastage, increase safety and improve operational efficiency.

EXPECTED IMPACT
Increased spending on R&D
Increased collaboration with other manufacturers
Higher information and communication technology (ICT) intensity
Better qualified employees
Larger patent portfolio
Smarter inventory management
Newer equipment
Greater share of services in total revenue
Higher product value density (by weight)
More extensive backward links
Larger geographical reach

EXPECTED GROWTH
Vypex  forecast $3.44M in revenue over 5 years

EXPECTED JOBS
This project is projected to upskill and create an additional 17 jobs
Contributions:
Government Funds: $200,000 | Industry: $200,000