Compressed air powered uninterruptible power supply (UPS) for underground mines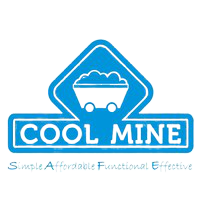 Project description and overview:
Underground coal mining has gone through many rapid changes in the last 20 years, with the introduction and revision to Safety & Health Legislation, the advancement of technology supporting this legislation and operational progressions incorporating technological advancements. Geographically this has seen mines become more complex and an increase in physical size with life of mine extensions. With the increase in mine size comes an increase in mine activities and ultimately an increase in exposure to principle hazards.
With the advancement of modern wired and wireless sensor technology comes the ability to more effectively monitor, control and acquire real time data on the state or status of hazards and improve overall mine safety, compliance, operational efficiency and production. This is essential not only when the normal electric power supply is available underground, but also when the power is lost, faulted or during emergency or abnormal environmental conditions.
Underground coal mining relies on three energy sources to enable the mining activities.
Electricity
Pressurised Water
Compressed Air
When a mine's underground workings advance, so do the three reticulated services supplying the mining equipment and processes. Harnessing a mine's widespread and reliable compressed air supply for energy conversion, Air2Volts™ uninterruptible power supply (UPS) offers an inexpensive and reliable solution for supplying intrinsically safe power to critical and non-critical mine environmental monitoring, communications and control systems.
With no moving parts, Air2Volts™ provides a convenient, reliable and uninterruptible power supply for underground roadways geographically too remote or areas without ease of access to electrical reticulation. It is a more reliable and economically viable solution to powering communications equipment in today's smart mines. Air2Volts™ is a platform technology employing two phenomena that when combined, controlled and applied, create electrical energy through the energy conversion and harvesting of a compressed air supply.
Cool Mine has patented and completed Stage 1 Concept Design of the development of Air2Volts™. With Phase 1 completed and successful, this project will continue and allow Cool Mine to develop:
Detailed industrial designs and tests (mechanical and electrical)
Final prototyping of industrial designs
Pre-certification trials, non-destructive and destructive tests
Certification and documentation
Pilot sites validation trials and review
Commercialisation

EXPECTED IMPACT
Increased spending on R&D
Increased collaboration with research institutions
Increased collaboration with other manufacturers
Better qualified employees
Newer equipment
Better energy efficiency

EXPECTED GROWTH
Cool Mine estimate the following projected revenue:
2021 – $2M
2022 – $5M
2023 – $10M

EXPECTED JOBS
This project will generate the following increase in employment:
Business Development / Product Support Manager
Graduate Electrical Engineer (product development and improvement)
Accounts and Sales Officer
Machinist / Fitter (CNC, 3D Print, technical 3D drawing skills and AS3800)
Electrical Fitter / Mechanic (EEHA / AS3800)
Electronics component assembly and test personal (upskilling required for EEHA / AS3800)
Production Assembly Technician (upskilling required for EEHA / AS3800)
Manufacturing and Field Maintenance Technician (Electrical licence & EEHA)
Factory hand / trainee
Contributions:
Government Funds: $388,900 | Industry: $388,900 | In-Kind: $73,800