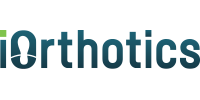 Project description and overview:
iOrthotics designs and manufactures, custom-made orthotic devices.Each orthotic device is prescribed by a Podiatrist made specifically for a patient's feet.
iOrthotics' previously used FDM printing technology, however, this approach to manufacturing does not allow for economies of scale for delivery into large markets.iOrthotics have invested in new printing technology, known as fusion jet printing.
This project is to allow the expansion into the US market and create new markets for Australian manufactured goods.This will be as a prelude to other international markets.The project will allow iOrthotics to realise a fully digitised supply chain.This will enable iOrthotics to reach new markets which currently uses subtractive production techniques for supply.
To achieve these expansion goals, the funding provided for this project is designed to create an enabling environment to digitise the growth strategy, upscale new manufacturing process and achieve the following functions:
The development of an ERP portal for patient prescription processing and submission of fully digitised orthotics
Development of a laboratory QR/barcoding system to track the status of all orders
Integration of digitised patient foot scan into iOrthotics core ERP system
Design refinements to further reduce material/consumables
The collaboration with the University of Queensland is pivotal to maintaining technical leadership for iOrthotics globally competitive manufacturing offerings.iOrthotics design engineers will learn new digital nesting techniques aimed at increased productivity and material cost savings. This will demonstrate the cost advantages of using Australia's high-skilled labour compared with the USA.
3D printing of orthotics with the HP Fusion jet printer is seen as a first step in the enhancement of new knowledge around the 3D printing of other PA related products. It will lead to the further development of this printer to be used in 3D printing hubs as has occurred in the US.

EXPECTED IMPACT
Advanced processes as a result of increased ICT intensity, including digitisation of the ordering process and integration of digital foot scanning
Increased capital intensity by acquiring new manufacturing equipment that allows for large-scale production of customised orthotics
Increased collaboration between industry partners for integrating advanced manufacturing technologies
Increased trade intensity and access to geographically diverse export markets
Elevation of services to represent a larger share of total revenue

EXPECTED GROWTH
Exporting ~20,000 devices to the North American markets of Canada and USA
~40,000 devices for domestic supply with exponential growth

EXPECTED JOBS
Seven high-skilled manufacturing personnel
Two software engineers
Four logistics personnel
Contributions:
Government Funds: $195,250 | Industry: $195,250 | In-Kind $60,000