Customised Prescription Eyewear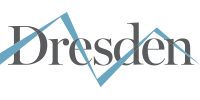 Project description and overview:
Dresden Optics manufacture modular prescription spectacles. Established in 2014, currently employing 27 staff across six retail stores in Australia and one store in Canada. Dresden is the only spectacle frame manufacturer in Australia and competes with imported frames produced in low wage countries.
Dresden Optics and its project participants aim to develop a fully-automated production system to scale up manufacturing output of Dresden's market proven prescription eyewear product.
The collaborative partnership between Dresden and Astor seeks to improve production processes and enable mass customisation for a global market of spectacles to be manufactured from recycled material. This project represents the first step in realising Dresden's advanced business model over the next 18 months.
The primary objective of this project is to increase production volume by implementing an automated robotic system that will double current production from 400 units to 800 units per day.
To achieve this objective Dresden must:
Specifiy, design and commission the robotic system
Program the robotic tasks and functions
Test, refine and validate the new automated production processes
On conclusion of the project, Dresden will have established a fully automated production system. The enhanced manufacturing capability will also reduce operating cost, improve production efficiency and reduce resource inputs, including materials and electricity costs.
The use of waste plastics to produce value-added products has applications beyond spectacle frames. The industry participants will be able to implement processes for taking inexpensive waste plastics and manufacturing new high-performance products. Such capabilities will allow Australian industry to take advantage of manufacturing high value products for global supply chains.
This project will provide a case study on competitive manufacturing in global consumer markets by implementing advanced business models and advanced processes.

EXPECTED IMPACT
Increased collaboration with local manufacturers using recycled plastic materials in the production of eyewear frames
Advanced processes and knowledge, achieved through higher spending on R&D to validate the performance of the recycled plastic materials
Higher ICT intensity via increased robotic technologies
Increased trade intensity and access to geographically diverse export markets, including India and North America

EXPECTED GROWTH
33,000 units in 2017
412,500 units by 2022
5,235,000 units by 2027

EXPECTED JOBS
Five to 10 high-skilled jobs between Dresden and Astor Industries
Around 300 jobs at Dresden as increased production results in more retail stores
Contributions:
Government Funds: $250,000 | Industry: $250,000 | In-Kind $467,000