Dassault Systems Virtual Shipyard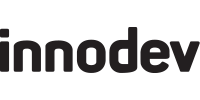 Project description and overview:
The purpose of this project, under the umbrella of Dassault Systems, is to build education, training and enabling programs to increase the digital global supply chain literacy of the Australian SME's taking part in the project and improve their readiness to participate in major future manufacturing opportunities such as Australia's Futures Submarine program. The project incorporates a pilot training program comprising 16 Australian SMEs, and will facilitate critical knowledge transfer from global experts to 3 of the 4 largest tertiary education institutions in South Australia to build curriculum for future independent training delivery.
The Dassault Systems Virtual Shipyard is the first National Level Industry 4.0 capability development program in Australia, benchmarked against world's best practise approaches. This project identifies and bridges digital capability gaps for SMEs looking to advance their Industry 4.0 capabilities and processes.
Upon conclusion of the project, the 16 SMEs participating in the pilot training program will have gained the skills necessary to integrate themselves into digitally modelled supply chains, and will have applied those skills within their own Companies on real manufacturing projects. TAFE SA, University of Adelaide and University of South Australia will also have developed curriculum suitable for independent future delivery of comparable education programs, ensuring a stream of digitally literate workers that are ready to work in the Industry 4.0 environment. The project advances the Australian manufacturing eco-system towards achieving a world class Industry 4.0 capability to exploit global value chain opportunities in multi-billion-dollar Defence, Mining, Health, Water and Energy industries.
Through an application of Industry 4.0 principles and increased technical leadership as a demonstration of the AMGC SCP, this project will achieve manufacturing impact faster for (16) Australian firms than had previously been possible and demonstrates a viable path for these 16 firms (and those who follow later) to utilise the "moonshot opportunity" in naval defence procurement. Participating SMEs with the full set of skills, expertise and technological capabilities are required to supply into the SEA 1000 Future Submarine Project, as well as other naval shipbuilding and civil projects.
This project will provide the Australian Manufacturing Sector a tangible demonstration of increased digital capability for greater access into global supply chain opportunities, and will enable participating SMEs to transform their businesses into globally competitive Australian manufacturers.

EXPECTED IMPACT
Higher information and communication technology (ICT) intensity and increased SME digital capability to increase opportunities for global supply chain participation within major projects
More collaboration with other manufacturers during the AMGC project
Higher manufacturing digital literacy as a result of training on the Dassault Systèmes 3D Experience platform
Newer equipment and systems as a result of integrating the Dassault Systèmes platform into SME manufacturing operations
Larger geographical reach and increased potential for accessing global value chains using the Dassault Systèmes platform

EXPECTED GROWTH
Curriculum developed by University of Adelaide, TAFE SA and University of South Australia with assistance from Dassault Systèmes as part of the Virtual Shipyard project will help grow Australia's high-skilled workforce ready for I4.0 jobs required by global supply chains to deliver future naval ships and submarines, mining, health and energy sectors
Participating SMEs will have the digital literacy of relevance to global primes, enabling them to more easily participate in digital supply chains for major projects

EXPECTED JOBS
SMEs are expected to create new high skilled jobs, enabled by increased efficiencies driving increased revenue streams in new and existing markets
Contributions:
Government Funds: $534,152 | Industry: $534,152