Digitised Manufacturing Value Chain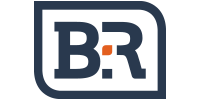 Project description and overview:
This project seeks to achieve a profound shift away from large production centric manufacturing of commodity products, towards a more customised, smart and competitive manufacturing model, backed by high skilled human capital that is more responsive to rapidly changing needs and priorities of global value chain partners.
Through the application of industry 4.0 principles and technologies, embracing agility and delivering superior customer experience as a demonstration of the AMGC SCP, this project will achieve manufacturing impact faster for Australian firms than had previously been possible.
B&R Enclosures (Project lead) together with its project partners will develop a competitive advantage through enhanced decision-making capability across the manufacturing value chain, this will allow B&R Enclosures and partners in its value chain to more effectively respond to changing customer needs. The will result in an enhanced customer experience and accelerate the export growth of the project participants into new and existing markets.

EXPECTED IMPACT
Increased information and communications technology (ICT) intensity by applying Industry 4.0 principles and technologies
Advanced knowledge acquired by collaborating with other manufacturers to develop a competitive advantage across the manufacturing value chain
An increase in the number of staff members with science, technology, engineering and mathematics (STEM) skills


Contributions:
Government Funds: $245,000 | Industry: $245,000 | In-Kind: $580,000