Industry 4.0 digitisation of SME infrastructure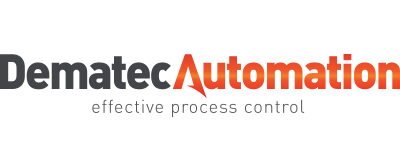 Project description and overview:
South Australian company, Dematec Automation, and 17 small-to-medium sized Australian manufacturers from across the country will demonstrate how Industrial Internet of Things (IIoT) sensors can instrument extant manufacturing equipment to elicit valuable real-time operational data and identify opportunities for optimisation of manufacturing operations. The 17 manufacturers service a diverse range of industry sectors including metal fabrication, materials handling, textiles, chemicals, concrete, hydraulics, joinery, marine, masonry and packaging. They will each become case studies that help other manufacturers in allied sectors readily identify the potential return on investment (RoI) for digitising legacy manufacturing plant and equipment and bringing their operations into the Industry 4.0 context.
The project spans Western Australia, South Australia, Victoria, Tasmania, ACT, New South Wales and Queensland, and is associated with to the Department of Industry, Innovation and Science's Entrepreneurs' Program. Exposure throughout the manufacturing industry will be supported via the combined on-ground resources of AMGC and the Entrepreneurs' Program across metropolitan and regional Australia.
Digitisation of manufacturing equipment offers immediate and long-term benefits, not just limited to analysis of current operational workflows and resource utilisation. It is a critical step in achieving high-value-add product offerings such as detailed traceability throughout the manufacturing process and therefore opportunities for servitisation through predictive maintenance offerings. It also supports the adoption of digital supply chain transparency and the optimisation of manufacturing resources at a supply chain level. This project is a significant step towards the adoption of world-best manufacturing practices for 17 established Australian manufacturers, and will also provide practical examples to the broader manufacturing industry to encourage similar digitisation projects nationally.

EXPECTED IMPACT
Higher spending on R&D during the AMGC project
Increased ICT intensity by integrating IIoT technology on existing infrastructure
More automation as a result of integrating IIoT technology on existing infrastructure
Better energy efficiency as a result of enhanced analytics
Case studies across multiply manufacturing sectors

EXPECTED GROWTH
Better efficiencies garnered from hi-fidelity, real-time knowledge and analytics of manufacturing plant and equipment will enable better utilisation of capital infrastructure
Dematec will achieve development of their IIoT systems infrastructure to a broad range of sectors
Increase value offerings via integration of IIoT within manufactured product lines will help secure and improve market position for manufacturers offering B2B products

EXPECTED JOBS
High skilled jobs will be devoted to further development of Dematec's IIoT systems infrastructure during this project
Better understanding of capital infrastructure utilisation for participating SMEs
Contributions:
Government Funds: $248,470 | Industry: $248,470
 Ecosystem of 17 SMEs to be announced