Manufacturing higher-value products to address problematic agricultural waste in the sugar industry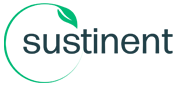 Project description and overview:
Sustinent has developed a sustainable and scalable process that utilises sugarcane waste to make higher value products. This project is the first stage of a multi-stage program that will help secure the future of the NSW Sugar Industry by taking advantage of the 130,000 tonnes of cane biomass that is burnt before harvest each year. The Sustinent process can be used to manage problematic volumes of other crop residues such as cotton, rice, or wheat.
Sustinent has identified a unique opportunity to manufacture gourmet mushroom farming inputs for mushrooms growers. They have demonstrated that Oyster Mushrooms can be cultivated on artificial Gourmet Mushroom Growbags comprised of sugarcane fibre that has been inoculated with P. ostreatus fungus under aseptic conditions.
These Growbags will produce Oyster Mushrooms a few weeks after delivery to local mushroom growers. Under this unique circular economy model, growers will return the used fibre substrate which can then be processed for sale as a ruminant feed commodity on a small scale with existing facilities.
This project will allow Sustinent to manufacture and commercialise Gourmet Mushroom Growbags in their purpose-built pilot production plant situated on the Harwood Sugar Mill site. The integration of IoT-enabled sensors will enable process management and product traceability.
The Sustinent solution is designed to be superior to existing agricultural waste management processes through improved safety, reduced environmental impact, and economic sustainability.

EXPECTED IMPACT
Increased spending on R&D
Increased collaboration with other manufacturers
Increased number of staff with science, technology, engineering, and maths (STEM) skills
Better qualified employees
Larger patent portfolio
Greater capital intensity
Newer equipment

EXPECTED GROWTH
Sustinent forecast $8.6M in revenue over 5 years

EXPECTED JOBS
This project is projected to create an additional 21 jobs
Contributions:
Government Funds: $499,500 | Industry: $499,500 | In-Kind: $1,944,000