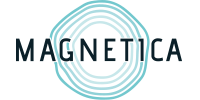 Project description and overview:
Magnetica will develop enhanced RF coil testing facilities and automate key aspects of gradient coil manufacturing capabilities. These developments are key enablers in Magnetica's advanced manufacturing strategy to produce world-class Magnetic Resonance Imaging (MRI) medical devices as part of the Australian manufacturing sector. Collaboration with its global MRI systems integration partner and The University of Queensland will foster cross fertilisation of knowledge, access to supporting infrastructure and know-how.
The company will be able to develop a level of servitisation due to rapid diagnosis of faults in any coils are that returned to Magnetica due to loss of operation or through end of life. The digitisation of the manufacturing process enables remedial action to be quickly identified and implemented. The collection and utilisation of manufacturing data supports Magnetica's Industry 4.0 strategy of enhancing digital intensity throughout their manufacturing value chain.
This project will allow Magnetica to manufacture coil sets in Australia and distribute these manufactured goods to the global supply chain. Without the optimisation of their manufacturing processes due to their up-scaling needs, this production would have to be moved offshore in the longer-term.

EXPECTED IMPACT
Increased collaboration with industry and researchers to develop compact and portable MSK scanner
Growth in the patent portfolio
Increased product value density and greater trade intensity to geographically diverse export markets
Greater number of staff members with STEM skills

EXPECTED GROWTH
$10.32 million in the next four years

EXPECTED JOBS
One engineer
Five high-skilled technicians for the project
Contributions:
Government Funds: $269,825 | Industry: $269,825 | In-Kind: $44,000