Predictive machine health monitoring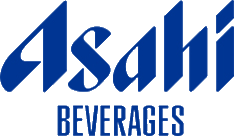 Project description and overview:
This project seeks to improve factory productivity by reducing unplanned production line stoppages and downtimes. This is a costly major global industry challenge and source of frustration for management, customers and shop floor teams. Asahi Beverages and the project participants plan to co-develop and pilot a machine health monitoring system.
The project aims to minimise unplanned stoppages and downtime by developing a data-driven approach and machine learning algorithms, working towards moving from preventive maintenance to predictive maintenance.
As a result of this project, manufacturers will be able to forecast future production line stoppages. This will assist them to plan preventive maintenance routines, and extend the working life and utilisation of their assets through increased monitoring of actual equipment condition. Maintenance teams can switch from performing reactive and preventive tasks to undertaking value-adding and strategic activities. Asahi Beverages aims to increase production line throughput and efficiency, including overall productivity.
Asahi Beverages is confident that its experience will serve as an inspiring case study for Australian SMEs seeking to implement new predictive maintenance technologies. The company will open its doors for site visits and industry education sessions during the lifespan of the project and following its successful completion. It is hoped Australian manufacturers will gain valuable insights to digitalise their operations and implement Industry 4.0 practices, a key marker of competitiveness in today's internet-driven world.
Contributions:
Government Funds: $119,250 | Industry: $119,250 | In-Kind: $10,425