Reshoring and manufacture of Seabin 6.0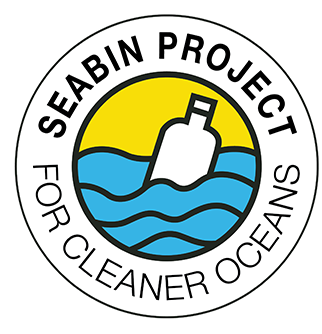 Project description and overview:
Between 4.8 and 12.7 million tonnes of plastic enter the ocean each year. Plastic can enter the ocean as large, identifiable items or as microplastics. If left in place, ocean plastic can injure and starve animals, release toxins into creatures that eat it, and eventually end up in our food and in our water. 192 countries with a shoreline share the issue of ocean plastics. The solution is multi-faceted, and by combining educational and scientific programs with clean-up innovation, it will be possible to fast track cleaner oceans.
Seabin Smart Technology was developed to collect ocean bound trash, microplastics, oil, fuel and even plastic fibres. The smart tech moves up and down with the tide collecting floating rubbish. Water is sucked in from the surface and passes through a catch bag inside the Seabin, with a submersible water pump capable of displacing 25.000 litres per hour, plugged directly into 240 or 110V outlet and also being solar compatible. The current Seabin is predominantly manufactured with HDPE and marine grade stainless steel. The next tech Seabin 6.0 will be designed for manufacture using a larger percentage of either Nylon 6 or HDPE recycled fishing nets and also will see a reduction of up to 70% in the steel components.Incorporation of sensor technology and IOT connectivity will also be a key feature on the Seabin 6.0
This project seeks to re-shore the manufacturing of Seabins from France to Australi to create employment opportunities and in the process create a much more efficient, smarter and more sustainable product.
Seabin Project has partnered with Evolve Group, TPS and The University of Technology Sydney innovations department – Rapido Social to undertake an intensive and fast-tracked design upgrade. In the process it will begin phasing out virgin plastics and instead use recycled fishing nets. In addition, it will reduce the carbon footprint by decreasing the use of stainless steel components. As well as reflecting a modern design language, Evolve will use full root cause analysis echniques to focus on improving the Seabin's usability, reliability, longevity and value for money through improved features and benefits.
The team is now ready to move on to the manufacturing design and upscaling stage. The new design includes:
A proprietary variation of the next tech Seabin 6.0
Increased use of recycled plastics
Incorporation of sensor technology
Development of soft tooling
Reduction in both weight and volume for ease of handling and reduced shipping costs
The development of the sensor and connectivity-enabled Seabin 6.0 is a critical element to be used in conjunction with the Pollution Index®, working with authorities like The United Nations Environment Program to become an indicator for the Sustainable Development Goal 14 (Conservation and Sustainability for Marine Resources) as well as working with Environmental Protection Agencies world-wide to quantify the health of our waterways and the amount of plastics in our oceans. The IoT enabled Seabin 6.0 and the Pollution Index® will be an important hardware and software platform combination to measure the success of solutions in the upstream marine environment.

EXPECTED IMPACT
Increased spending on R&D
Increased collaboration with research institutions
Increased collaboration with other manufacturers
Higher information and communication technology (ICT) intensity
Better qualified employees
Increased number of staff with science, technology, engineering and maths (STEM) skills
Newer equipment
More automation

EXPECTED GROWTH
Seabin estimates its sales will be as follows:
2020 – $5,806,091
2021 – $11,844,130
2022 – $18,094,951
2023 – $27,682,030
2024 – $31,003,873

EXPECTED JOBS
This project will generate the following increase in employment:
Business Development / Product Support Manager
Graduate Electrical Engineer (product development and improvement)
Accounts and Sales Officer
Machinist / Fitter (CNC, 3D Print, technical 3D drawing skills and AS3800)
Electrical Fitter / Mechanic (EEHA / AS3800)
Electronics component assembly and test personal (upskilling required for EEHA / AS3800)
Production Assembly Technician (upskilling required for EEHA / AS3800)
Manufacturing and Field Maintenance Technician (Electrical licence & EEHA)
Factory hand / trainee
Contributions:
Government Funds: $400,000​ | Industry: $476,000 | In-Kind: $117,000