The development of ElectroBank 14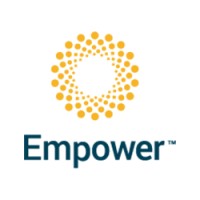 Project description and overview:
The project will deliver Australia's first cost-effective solar-battery storage product 'ElectroBank 14' exclusive of government subsidies, through a combination of manufacturing and lifecycle cost reductions, and an increase in the cost savings performance of the solar-battery storage product.
This will entail value engineering from the bottom-up, across the full manufacturing, installation and operational stages of the product, and the development of new electrical, mechanical, manufacturing, installation and operational strategies to reduce the product's lifecycle costs while improving its lifecycle benefits.
It will also bring a uniquely Australian product to market, designed for our specific climate, remoteness, bushfire risk and coastal living conditions, as well as the needs of our grid. The combination of these factors will deliver greater value for Australian consumers than other products that are imported from overseas, without these design features.
Empower Energy's ElectroBank 14 solution reduces solar-battery storage complexity, increases reliability and makes it cost effective via its unique, all-in-one, integrated hardware design. As the only solar-storage manufacturer with its own IP across the BMS, inverter, enclosure and software, Empower Energy is exceptionally well placed to bring down the cost of solar-battery storage, while increasing its benefits.
Empower Energy's ownership of the full IP 'stack' from schematics, to PCBs, to mechanicals, to software, means they have more degrees of freedom to innovate, to add value, and to take cost out of the product, creating more value for consumers and increasing market potential by achieving the holy grail of value propositions in storage – a 6 year payback without subsidies.
Empower Energy will have an Australian designed product that will not only showcase Australian engineering and manufacturing capability to the world, but will also help improve the security, reliability and power quality of the Australian national electricity grid, while at the same time delivering 100% renewable, zero emissions electricity around the clock through the combination of its solar PV and battery storage technologies – all in the one box. Every 8 kW solar-storage system sold will reduce CO2 emissions by 9.2 tonnes per year, or the equivalent of taking 3 cars off the road.

EXPECTED IMPACT
Increased spending on R&D
Increased collaboration with other manufacturers
Higher information and communication technology (ICT) intensity
Increased number of staff with science, technology, engineering, and maths (STEM) skills
Better qualified employees
Larger patent portfolio
Smarter inventory management
Better energy efficiency
Greater share of services in total revenue
Higher product value density (by weight)
Larger geographical reach

EXPECTED GROWTH
Empower Energy forecast $58.5M in revenue over 5 years

EXPECTED JOBS
This project is projected to upskill and create an additional 13 jobs
Contributions:
Government Funds: $487,500 | Industry: $487,500 | In-Kind: $268,125