Step 7. Value of Services (30 June 12:00 -1:00 AEST)
Panelists:
---
Sandra Duarte, CEO, Centrum Printing
Sandra is passionate, motivated and a strong believer in providing opportunities for young Australians to grow and expand their horizons by being educated, trained and being inspired to achieve. Sandra has thirty years' experience in front facing jobs, from publishing through to her current role as CEO of Australia's leading printing and manufacturing business. Sandra is the driving force in a Centrum Printing initiative "I Am Ready" that promotes and provides education, opportunity and growth for future generations in Australian manufacturing.
She is a volunteer with the government initiative 'Inspiring the Future Australia' where she mentors, educates and inspires students, and is a leading and inspirational voice in the Print and Manufacturing Industry. Sandra is an advocate for growing Australian Manufacturing and supporting local production while providing career opportunities
---
Brad Parsons, Movus
Brad is the CEO and Founder of MOVUS. Brad spent 25 years in a corporate career which spanned national and global positions. These included Aurizon, Flight Centre, News Limited and Multiplex. Prior to starting MOVUS he worked on automation projects for BHP and Aurizon where he worked on their automation blueprints. His inspiration for MOVUS came from a strategic condition monitoring program which he worked on for Sydney Trains.
MOVUS was started in January 2015 and has been successfully growing for the last 6 years. Their core product is the 'FitMachine', a machine condition monitoring solution that is powered by AI to enable the detection of machine failures in advance. The solution is sold as 'machine monitoring as a service'. They recently reached a milestone of over 100M machine health samples processed. MOVUS is based in Brisbane and monitors machines over a dozen countries across the globe.
---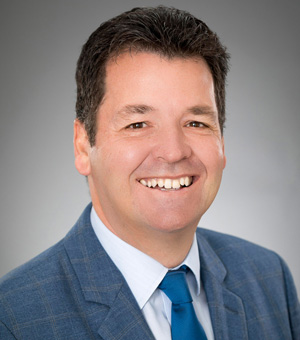 Michael Sharpe, National Director Industry, AMGC
Michael joined the Advanced Manufacturing Growth Centre in 2017 and is the National Director – Industry. Michael has vast industrial experience including nearly three decades at Sharpe Bros (Australia), one of the nation's leading road companies. From 2004 -2014, he served as Managing Director of the family business. From 2012 – 2016, he was on the board of HunterNet, a successful industry clustering initiative in the Hunter and Central Coast region and served as Chairman for a one-year period.
---