Way 1. Recognise Australian Manufacturing's Strength
Manufacturers are typically proud of their business yet feel that the general public and students do not value manufacturing as highly as they should. Our research shows Australians do recognise the economic importance of manufacturing and are optimistic about its future. Join us for a conversation on the strength of the industry and how you can raise your voice to change misperceptions of the Australian manufacturing industry.
Panelists:

---
Ty Hermans, Managing Director, Evolve Group

Ty is the Managing Director of the Evolve Group – Australia's pre-eminent hardware accelerator and product commercialisation facility. Ty is passionate about 'no nonsense' product development with a laser focus on commercialisation, and he is leading the charge in bringing manufacturing back to Australia. Currently Evolve is manufacturing here in Australia more cost effectively than offshore suppliers for their vast customer base.
---
Peter Hook, General Manager, Bosch Australia Manufacturing Solutions
Peter has 25 years of experience leading electronics, instrumentation and automation companies in around the world and across industry sectors. Joining Bosch in early 2018 Peter with responsibility for Bosch Australia Manufacturing Solutions (BAMS) sales, marketing and business development across Oceania.  Appointment to the role of General Manager in 2019 extended his responsibility to the design, engineering & manufacturing teams.  As General Manager, Peter has focussed on expanding BOSCH's industry leading reputation into BAMS' key markets of Advanced Manufacturing, Medtech and FMCG
---
Michael Grogan, State Director Victoria and Tasmania, National Director Skills and Training, AMGC
Michael commenced as State Director, Victoria, South Australia and Tasmania in May 2016, and is based near Melbourne. Michael joined AMGC having led Sutton Tools for almost two decades as CEO. Under his leadership, Sutton Tools employed 350 workers across three locations in Victoria.  Michael champions skill development and collaboration across the VET and Tertiary education sectors, and is active in training packages development.
---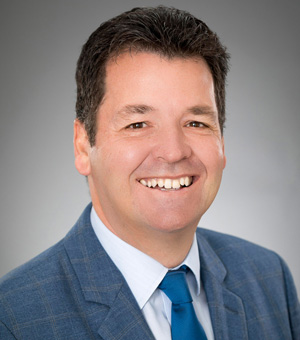 Michael Sharpe, National Director Industry, AMGC
Michael joined the Advanced Manufacturing Growth Centre in 2017 and is the National Director – Industry. Michael has vast industrial experience including nearly three decades at Sharpe Bros (Australia), one of the nation's leading road companies. From 2004 -2014, he served as Managing Director of the family business. From 2012 – 2016, he was on the board of HunterNet, a successful industry clustering initiative in the Hunter and Central Coast region and served as Chairman for a one-year period.
---