Way 5. Work with research institutions
Collaboration with researchers is a hallmark of Australia's most advanced manufacturing companies. New tools, new awareness of the benefits, and new recognition of the need to remove institutional barriers are making it easier for future collaborations. Join us for a conversation on how research institutions collaborate with industry and how to identify the right researcher.
Panelists:
---
Karen Reynolds, Director, The Medical Device Research Institute, Flinders University
Professor Karen Reynolds is Director of the Medical Device Research Institute (MDRI) at Flinders University.  As one of Australia's leading researchers in biomedical engineering, Karen is passionate about bridging the divide between research and industry.  In 2008, she founded the Medical Device Partnering Program (MDPP), a program designed to facilitate early-stage innovation and collaborations.  Karen holds a number of external roles including Member, Australian Medical Research Advisory Board and Director, Academy of Technological Sciences & Engineering Board.  Her contributions have been recognised through awards including South Australian Scientist of the Year 2012 and Australian Professional Engineer of the Year in 2010.
---
Michaela Murphy, Business Development Officer NSW. APR.Intern
Michaela joined APR.Intern in 2020 as a Business Development Officer in NSW. She works with universities and businesses across NSW to help facilitate short-term PhD-Industry internships to help organisations complete short-term innovative projects, allowing businesses to continue to stay agile and competitive in this uncertain world.
---
Piers Lincoln, Manager, IPAS Institute
Piers has been Institute Manager of the Institute for Photonics & Advanced Sensing (IPAS) at the University of Adelaide since July 2009. He leads the commercialisation activity of the Institute and works with the scientific teams to help them develop their products, identify industrial partners and funding streams. Past roles have included Business and Marketing Manager for Acambis PLC a developer of vaccines based in Cambridge UK and the US.
---
Michael Haddy, State Director South Australia, National Director Defence and Space, AMGC
Michael commenced as Director – South Australia in April 2018, and is based in Adelaide. Michael has a three-decade-long background in business, commercialisation and software engineering. He founded Innovation Science in 1999, a company that has developed and deployed combat system simulation and specialist systems, and provided engineering expertise in Australia, the UK and Canada. He has served different senior roles at Rapid Prototyping Development and Evaluation Program, an initiative that delivers guidance and prototype solutions for Defence projects, between 2010 and 2017.
---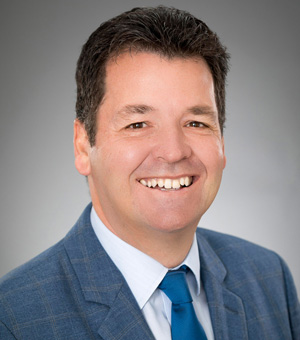 Michael Sharpe, National Director Industry, AMGC
Michael joined the Advanced Manufacturing Growth Centre in 2017 and is the National Director – Industry. Michael has vast industrial experience including nearly three decades at Sharpe Bros (Australia), one of the nation's leading road companies. From 2004 -2014, he served as Managing Director of the family business. From 2012 – 2016, he was on the board of HunterNet, a successful industry clustering initiative in the Hunter and Central Coast region and served as Chairman for a one-year period.
---