Way 9. Build your workforce and culture (18 November 12:00 -13:00 AEDT)
Many skills gaps can be filled by developing the abilities of existing employees. Company culture has a big effect on employee retention and many successful manufacturers make it a priority. Join us for a conversation on how a collaborative culture that prioritises communication and invites employees to speak up can make businesses more productive and innovative.
Panelists:
---
Chris Bridges-Taylor, Executive Director, B&R Group
Chris Bridges-Taylor is an Executive Director at B&R Enclosures, supplier of an extensive range of products standard and custom built enclosures, data racks and cabinets for residential, industrial, mining, data, Telco, hazardous area applications. B&R is a family business started by her father over 60 years ago employ over 300 people across 4 countries. After 25 years running B&R with her brother, Chris's is moving her focus to their Family Office, Bridges Capital Ventures, while still supporting members of the third generation take up leadership of the business. B&R truly is a family business, with a dedication to manufacturing for the long term. For B&R Industry 4.0 is a key business strategy, driving growth, locally in Australia and in their international markets.
---
Pete Ceglinski, CEO & Co Founder, Seabin Project
Pete Ceglinski is the CEO & Co Founder at Seabin Project. The Seabin Project is far more than a product, our ultimate goal is to "have pollution free oceans for our future generations". Along with the development of the project, Pete is involved in the technical design and development of the products.
---
Darren Naumann, Industry Facilitator, AMGC
Darren joined the Advanced Manufacturing Growth Centre as Industry Facilitator in May 2020. He works closely with industry to secure Australian PPE supply chains and local manufacturing capability. Darren served for over 30 years as an engineer in the Australian Army. His roles included a range of leadership, military engineering and infrastructure management appointments including command of the Army's 19th Chief Engineer Works, and exchange postings with the RAAF, the US Army Corps of Engineers, and the UK Ministry of Defence.  In his last appointment with Defence he managed the national Defence capital infrastructure program. Following retirement from Defence, Darren led the recovery program after the 2015 NSW Hunter Valley and Central Coast floods. He currently provides strategic infrastructure, governance, emergency management, procurement, and Defence advisory services to public and private sector clients.
---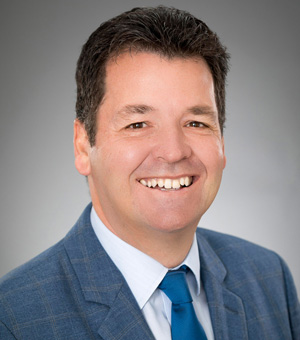 Michael Sharpe, National Director Industry, AMGC
Michael joined the Advanced Manufacturing Growth Centre in 2017 and is the National Director – Industry. Michael has vast industrial experience including nearly three decades at Sharpe Bros (Australia), one of the nation's leading road companies. From 2004 -2014, he served as Managing Director of the family business. From 2012 – 2016, he was on the board of HunterNet, a successful industry clustering initiative in the Hunter and Central Coast region and served as Chairman for a one-year period.
---