High-Strength Aluminium Alloy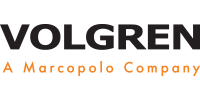 Project description and overview:
Volgren together with the project participants, CleanTeQ, Hess, and Deakin University, have identified an opportunity in the global bus manufacturing industry to commercialise their research on super high strength aluminium alloys to reduce the weight of bus bodies and chassis.
Over the past 2 years, research undertaken by Deakin University and CleanTeQ has developed high strength aluminium alloys containing small additions of scandium, a rare earth metal that has the ability to substantially increase the strength of aluminium and therefore reduce the overall vehicle weights. The resulting product is seen as a significant contributor towards developing the next generation of lightweight aluminium electric vehicles.
The benefits of the new aluminium alloy include:
20% increase in strength
30% reduction in weight
25% reduction in component cost
Enhanced corrosion resistance
No impact on extrudability
Better surface finish on extruded components
Reduction in fuel/energy costs as a result of reduced vehicle weight
Reduction in carbon emissions as a result of reduced vehicle weight
To further realise this opportunity, the project participants must now:
Optimise and confirm final aluminium alloy composition for a practised bus chassis application
Produce and test prototype the components for validation of the performance characteristics of the new aluminium alloy in a bus body and chassis.
The project will allow Volgren to use the patented technology in the manufacture of their buses, providing a competitive advantage both domestically and internationally, and an entry into electric vehicle manufacture where weight is a major factor, and across multiple sectors where strength to weight ratios of alloys are critical.

EXPECTED IMPACT
Advanced knowledge as a result of high-strength alloy R&D
Growth in the patent portfolio
Research collaboration with academic and industry partners to develop complex new products
An increase in the number of staff members with STEM skills
Better energy efficiency due to the reduced weight of bus bodies and chassis
Increased trade intensity and more geographically diverse export markets

EXPECTED GROWTH
Potential to generate significant new revenue and skilled employment for Australian manufacturing ahead of global licensing and ongoing R&D opportunities

EXPECTED JOBS
50 to 60 new employees expected at Volgren as a result of successfully commercialising the new alloy
140 jobs expected at Clean TeQ as the mine goes into operational production mode
Contributions:
Government Funds: $150,000 | Industry: $150,000 | In-Kind $375,000